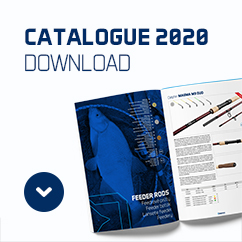 Spoon Delphin STRIP
Delphin STRIP is a range of spoon lures designed for Trout Area venues. Their body is made of zinc alloy. They are equipped with quality single barbed hook BOMB! HardLure and FASTLOCK MICRO SNAP to ensure you won't lose any of your catch. These lures might be also very effective when fishing for small predatory fish on lakes or rivers. The fact, these lures are very tempting and attractive to predators is noticeable at first sight. STRIP spoons are fitted with stripes of a different color, which perfectly imitates the live bait.
Prices and variants
Ordering nr.
Product, size
Retail price
In stock
101000754
Spoon Delphin STRIP
2g WAMP Hook #8 Snap
2.69 €
101000755
Spoon Delphin STRIP
2g AURO Hook #8 Snap
2.69 €
101000756
Spoon Delphin STRIP
2g PINKY Hook #8 Sna
2.69 €
101000757
Spoon Delphin STRIP
2g NIGHT Hook #8 Sna
2.69 €
101000758
Spoon Delphin STRIP
2g PERCH Hook #8 Sna
2.69 €
101000759
Spoon Delphin STRIP
2g ZEBRA Hook #8 Sna
2.69 €
101000760
Spoon Delphin STRIP
2g INDIGO Hook #8 Sn
2.69 €
You must log in before purchasing products.
Please log in at the top of the page or
register here
.
Copyright © 2004 - 2021 | Delphin.sk