Veľkosklad rybárske potreby MOSS.SK spol. s.r.o. – veľkoobchod, rybársky eshop
Veľkosklad rybárske potreby MOSS.SK, Delphin, FIN, Catkong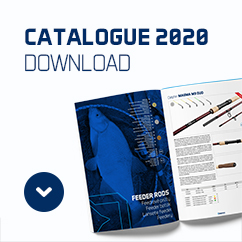 Delphin Atoma COMBI 3v1 bucket
Bucket
Feeder bucket, which is due to its parameters advisable for transport and feed preparation. It is equipped with a solid metal handle with an impressive wooden grip, which fits perfectly in the hand and makes transportation easier. Inside the bucket, there is a practical scale, thanks to which you always know how much of the lure mixture you are preparing.

Bowl
Bowl is designed for convenient making and mixing of baiting mixtures. It has practical protrusions on the sides for better grip and easier removal from the bucket. It is intentionally designed in a different color shade than the bucket into which it fits, making it recognizable at first glance. On the inner side, there is a scale showing you the amount of prepared mixture.

Lid
Transparent lid that fits perfectly on the bucket. It is made of transparent plastic. Thanks to that you always know what is inside of the bucket without having to open it. It is equipped with handles on the sides, which snap onto the edge of the bucket. So the lid always stays firmly in place.

The bucket, together with the bowl and the lid, fit together perfectly and create a practical set designed for the transfer and preparation of bait mixtures used in feeder fishing. All three products are made of durable and strong plastic, which is also easy to wash. Thanks to the transparent design of the lid and the slightly different color shade of the bowl, you always have an overview what is inside of the individual parts.
Prices and variants
Ordering nr.
Product, size
Retail price
In stock
101000993
Delphin Atoma COMBI 3v1 bucket
13L
14.99 €
101000994
Delphin Atoma COMBI 3v1 bucket
18L
15.99 €
101000995
Delphin Atoma COMBI 3v1 bucket
25L
19.99 €
101001009
Delphin ATOMA bucket lid
13L
3.49 €
101001010
Delphin ATOMA bucket bowl
13L
4.49 €
101001011
Delphin ATOMA bucket alone
13L
7.99 €
101001012
Delphin ATOMA bucket lid
18L
3.49 €
101001013
Delphin ATOMA bucket bowl
18L
4.49 €
101001014
Delphin ATOMA bucket alone
18L
8.99 €
101001015
Delphin ATOMA bucket lid
25L
4.49 €
101001016
Delphin ATOMA bucket bowl
25L
4.99 €
101001017
Delphin ATOMA bucket alone
25L
10.99 €
You must log in before purchasing products.
Please log in at the top of the page or
register here
.