Veľkosklad rybárske potreby MOSS.SK spol. s.r.o. – veľkoobchod, rybársky eshop
Veľkosklad rybárske potreby MOSS.SK, Delphin, FIN, Catkong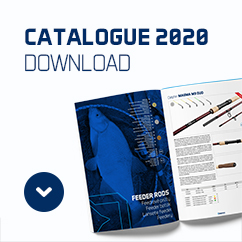 Boots Delphin BRONTO without inner felt
We have always tried to listen to our customers. This is also that case. Many of you have asked for a summer boot at a great price, which you will use not only for fishing, but also for work around the house and other free time activities. So here it is! Model Delphin BRONTO without inner felt!

The moment we started to design the first drafts of this BRONTO model we were pretty sure of three basic principles which are the core in the design of our boots. The first one is the maximal function and utility. The second is its unconventional design focused on the needs of the user and the third is its high level of comfort that the boots provide for their users. The borders among these three principles are minimal and at some points all three of them blend together. One thing is sure, despite many models of EVA boots, with having long-term experience, we have managed to develop the model which has the same basic material, but after the first use we will feel that the boots are completely different from the others on the market.

Most of the models use conventional model including the same wall thickness. We decided not to lower the manufacture costs and we decided to make the boots´ walls 10% thicker in some parts compared to traditional models. There are many reasons for it. Our boots´ sole is stiffer so your feet do not suffer in case of any undulation. Thicker boots mean that they are more isolated which you will value mainly in winter months. We have also stiffened the part protecting the shin and the toe part of the boots in case you are walking in the ground or terrain where there are many branches so it will not hurt you when walking through.

The boot itself has a slightly narrowed shape which means that there is less heat escape during winter as well as it makes it more pleasant to walk as your foot does not "run away" in the boot. There is no need to worry about worse taking on or off the boots, we thought about those who have difficulties with bending down. Above the heel there is a bulge, so called a spur, where you can simply force by the other foot and subsequently take the boot off easily.

The relief of the sole is a very diversified with significant ending which guarantee perfect adherence at any weather conditions. Additionally, some endings have a very dense structure adds to its stability on icy areas. A noticing eye will catch that it sole itself is made of the articles of our logo.

And why BRONTO? We got inspired by an ancient animal significant for its durability, resistance and perfect ability to adapt to any conditions. That is the reason why we named our boots BRONTO, as it does not matter whether there is -40 C outside, or whether you walk in the forest, or you are fishing. Delphin BRONTO is here so that you have 100% comfort of your legs.

The Delphin BRONTO boot model without inner felt is fully compatible with BRONTO replacement insoles, so it is always possible to simply buy them in and insert them into the boot.

Prices and variants
Ordering nr.
Product, size
Retail price
In stock
Cart / qty.
101001050
Boots Delphin BRONTO without inner felt
size 36
17.99 €

101001051
Boots Delphin BRONTO without inner felt
size 38
17.99 €

101001052
Boots Delphin BRONTO without inner felt
size 40
17.99 €

101001053
Boots Delphin BRONTO without inner felt
size 41
17.99 €

101001054
Boots Delphin BRONTO without inner felt
size 42
17.99 €

101001055
Boots Delphin BRONTO without inner felt
size 43
17.99 €

101001056
Boots Delphin BRONTO without inner felt
size 44
17.99 €

101001057
Boots Delphin BRONTO without inner felt
size 45
17.99 €

101001058
Boots Delphin BRONTO without inner felt
size 46
17.99 €

101001059
Boots Delphin BRONTO without inner felt
size 47
17.99 €

101001060
Boots Delphin BRONTO without inner felt
size 48
17.99 €

101001061
Boots Delphin BRONTO without inner felt
size 50
17.99 €