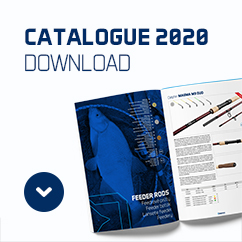 Delphin THE END Aramid Leader Vorfach / 1pcs
This rig is designed for the most demanding conditions that can be hidden under water. Aramid Leader is made of an aramid core (also used for bulletproof vests) and a coating of the highest quality with a load capacity of incredible 60lbs. Thanks to the material used, it is extremely strong and abrasion-resistant. It is these properties that guarantee it can withstand sharp shells or other obstacles under the water surface during fishing. It is equipped with a quick-change swivel at one end and a loop at the other for attachment to the stem line. So all you need to do is use a needle to thread a lead clip, making Leader ready to use. Thanks to its thick diameter, it is also very gentle on the fish during fishing. The dark brown design ensures a perfect fusion of your end set with the environment under the water surface and will thus be very difficult for fish to spot.
Prices and variants
Ordering nr.
Product, size
Retail price
In stock

'21

101001463
Delphin THE END Aramid Leader Vorfach / 1pcs
100 cm / 60lb
3.95 €

'21

101001464
Delphin THE END Aramid Leader Vorfach / 1pcs
80 cm / 60lbs
3.85 €
You must log in before purchasing products.
Please log in at the top of the page or
register here
.
Copyright © 2004 - 2021 | Delphin.sk