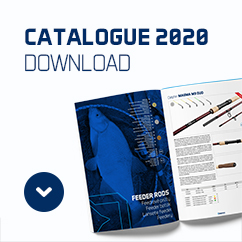 Delphin TRON green
Delphin TRON is nearly as thin as hair, but its bearing capacity is comparable to monofilaments line with 3-time bigger diameters. Even at this unique diameter, the line is 100% braided. It was made of the softest micro-fibre and braided perfectly into a round diameter. The line is additionally coated which makes it less water-absorbing and damage resistant. Due to its extraordinary diameter and bearing capacity it is an ideal line for making the softest rigs.
Prices and variants
Ordering nr.
Product, size
Retail price
In stock
500793305
Delphin TRON green / 20m
0,05mm 5lbs
3.49 €
500793310
Delphin TRON green / 20m
0,06mm 6lbs
2.99 €
You must log in before purchasing products.
Please log in at the top of the page or
register here
.
Copyright © 2004 - 2021 | Delphin.sk