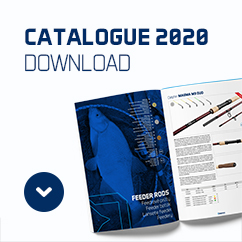 Stopper ANCHOR for boilie THE END / 189pcs
The set of stoppers for boilies of a favourite shape "Anchor" consists of 3 sheets of stoppers (colours: 2x G-Round, 1x transparent). On each sheet there are 3 different lengths of stoppers (S-3.2mm, M-6.7mm, L-11.7mm). Thanks to this, you can choose the needed size and colour for the fishing.

The set of carp bijouterie THE END in a unique camouflage G-Round make parts manufactured by injection press in the top quality. The ideal fracture of light under water makes these products nearly unnoticeable elements of the underwater world. Partially transparent brown colour in the combination with black matt parts is the great recipe for faultless presentation of the lure. The top details, long durability and reliable systems for your carp rigs, this exactly is THE END! Because the end of the set is the start of your fishing story!
Prices and variants
Ordering nr.
Product, size
Retail price
In stock
830410010
Stopper ANCHOR for boilie THE END / 189pcs
S,M,L / G-ROUND+
2.29 €
You must log in before purchasing products.
Please log in at the top of the page or
register here
.
Copyright © 2004 - 2021 | Delphin.sk