Veľkosklad rybárske potreby MOSS.SK spol. s.r.o. – veľkoobchod, rybársky eshop
Veľkosklad rybárske potreby MOSS.SK, Delphin, FIN, Catkong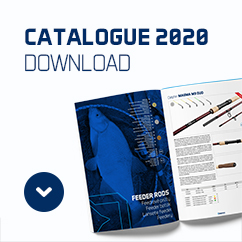 Electronic bite alarm DELPHIN MEMORY 9V
When designing this bite alarm, our main inspiration was a really successful set Optimo which is a favourite one among many anglers throughout Europe.
We applied all popular and preferred functions as well as the most dominant one – the memory. This function isn´t very common among bite alarms that´s why the name of this alarm is MEMORY. It remembers all settings even after being turned off or after the batteries are changed.
You can select day or night mode (by a positional diode). You can set its sensibility (S), volume (V) and its tune (T). The (R) button allows you turning off the alarm for 20s which is enough for installation of the alarm in a fishing area. It also signalise a reverse bite.
This bite alarm has removable Snag gears and has the input for connecting light alarms. The bite alarm itself is connected with 9V battery which guarantees its long term usage.
The speciality of Delphin MEMORY is that it has its electric circuit coated by resin which means i tis completely reliable even in a pouring rain. Delphin MEMORY is the perfect and faultless companion which won´t let you down in any case!
Prices and variants
| Ordering nr. | Product, size | Retail price | In stock |
| --- | --- | --- | --- |
| 900021017 | Electronic bite alarm DELPHIN MEMORY 9V | 14.79 € | |
You must log in before purchasing products.
Please log in at the top of the page or
register here
.