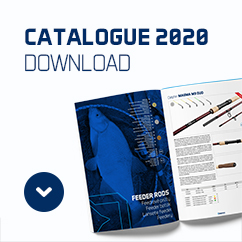 Fishing tape measure Delphin MeTa Atak!
A stylish tape measure which should not be missing in the equipment of any Delphin fan. MeTa Attack! is a unique tape designed especially for spinning lovers hiding several tweaks. At first glance, it impresses with its impressive orange design with black accessories and graphics in Atak! style. At the top, it has a practical carabiner, which allows it to be fastened to clothing, or to another place and is always it at hand. End of the tape measure is equipped with a practical holder enabling you to extend the tape easily. If you want the tape to "hide" back, just press the black button on the side and it will roll back in. Total length of the tape of 150 cm allows you to measure even the largest catches. Unlike commonly sold tapes, the MeTa also has a scale in centimeters on the reverse so there will never be any confusion with other units.

In addition, the wholesale package is adapted for easy sale from the counter. The tape measures are packed in full-color boxes of 10.

Technical parameters:
Tape measure diameter: 5cm
Prices and variants
Ordering nr.
Product, size
Retail price
In stock

'21

101001599
Fishing tape measure Delphin MeTa Atak!
150cm
1.49 €
You must log in before purchasing products.
Please log in at the top of the page or
register here
.
Copyright © 2004 - 2021 | Delphin.sk