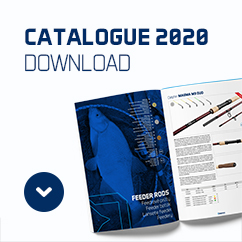 Delphin GT6 Carpath
When designing this bed-chair we were determined to design six-legged bed-chair which is the exact opposite to standard models with thin mattresses and weak construction. Our six-legged, strong construction which creates the base for this bed-chair was made very precisely into every detail. Bearing surface of the legs is very sturdy and flexible which means that they can adjust to any uneven ground. There is a comfortable mattress placed very carefully on the construction. It is attached to the construction by means of rubber belts and extra reinforced cloth. As the result, there is less visible wearing-out of this mattress even after several years of the use as well as it keeps all its use and comfort value. High comfort- these are the words that can be used to define this visually interesting bed-chair. The thick mattress is made by the combination of 600D cloth with a camouflage printing of Carpath and nice fleece cloth layer which is placed in the middle and goes up to the head part. It is fitted with a belt with connector which makes its transport much easier.
So called UNIQ Bag puts the bed-chair to a new level and it is included in the package. It is a carry-on bag (20x15cm) which is anchored on already made connectors. You can place your mobile phone or documents to it. Thanks to the universal belts with Velcro zipping you can simply hang your bag on your belt or move it to the bed´s construction and have it by your hand at all times.

Technical parameters:
Mattress size: 205x75cm
Bed´s height: 30-38cm
Bearing capacity: 140kg
Fixed joint: no
Reinforced middle part: yes
Weight: 9,50kg
Transport size: 80x85x30cm

Camouflage CARPATH is a unique and patented design pattern which combines camouflage visual make and carp shapes which together make camouflage design. This unique and irreproducible design is made completely by Delphin and pushes the borders of your fishing equipment to brand new dimension.

Prices and variants
| Ordering nr. | Product, size | Retail price | In stock |
| --- | --- | --- | --- |
| 410095960 | Delphin GT6 Carpath | 132.90 € | |
| 420220275 | Delphin Area BED Carpath bed bag | 39.90 € | |
You must log in before purchasing products.
Please log in at the top of the page or
register here
.
Copyright © 2004 - 2021 | Delphin.sk